What To Expect at a Hair Loss Appointment with a Board-Certified Dermatologist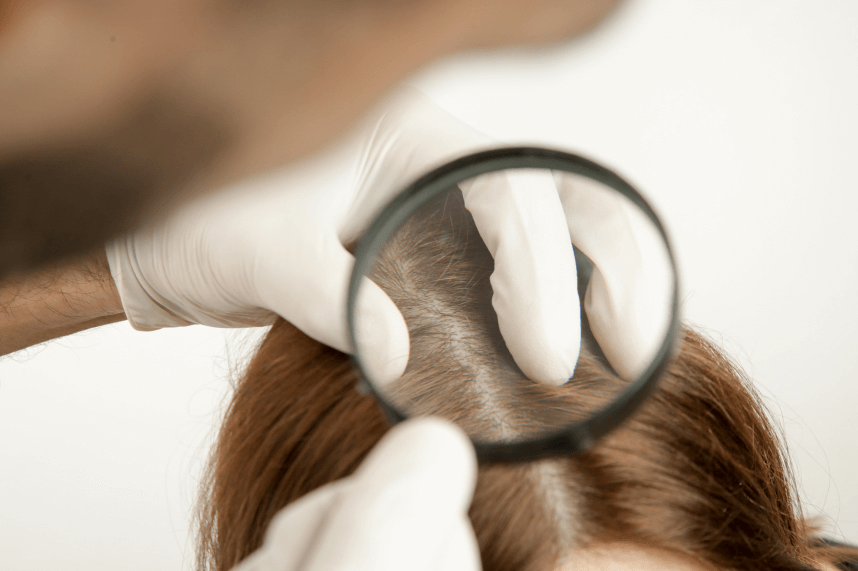 When you first notice a little extra hair in the shower drain or even the beginnings of a receding hairline, it can be confusing, frustrating, and downright scary. That's why it's important to remember to stay calm… and call your dermatologist.
Hair loss may be linked to a multitude of causes ranging from genetics to medical and behavioral conditions. That's why seeking the care and guidance of a board-certified dermatologist should be your first step in finding an appropriate and effective treatment. When it comes to evaluating suspected hair loss, dermatologists are the experts. We asked Dr. Trisha Khanna, a board-certified dermatologist what to expect at a typical hair loss appointment. From pull tests to scalp biopsies, your dermatologist will use advanced techniques and conduct diagnostic tests to understand the cause of your hair loss and develop a treatment plan to help you regrow your hair.
By Trisha Khanna, MD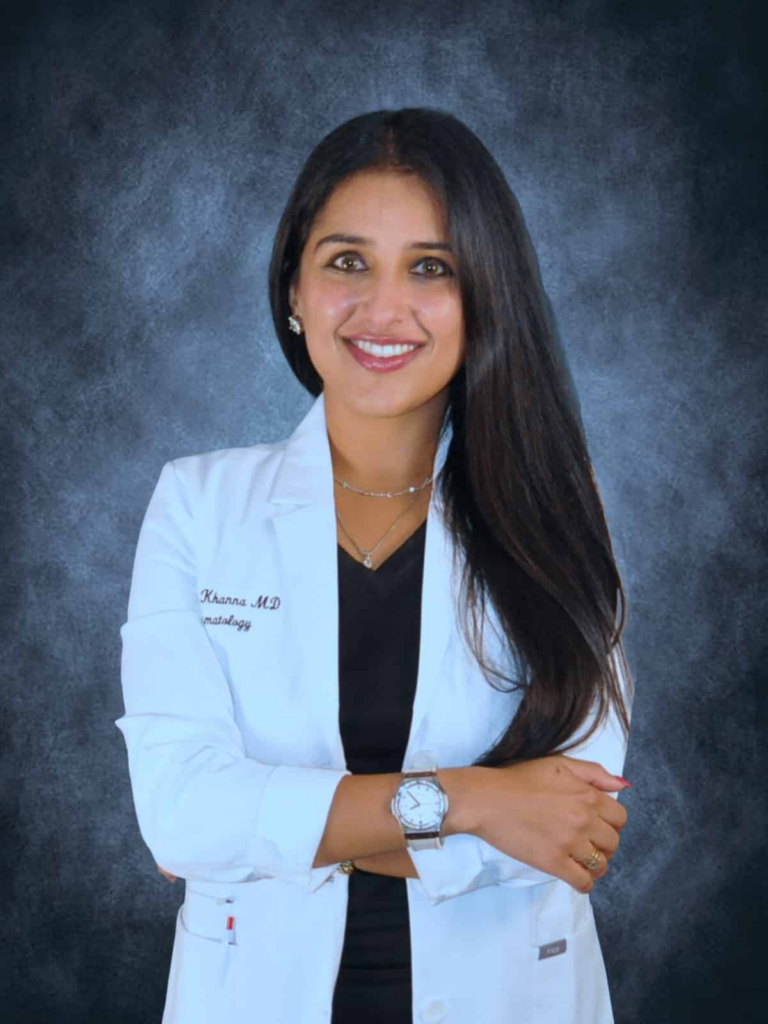 Are you noticing that your mane isn't as luscious as it used to be? Are large clumps of hair collecting on your floor? Do you have patches of bald scalp? Is your hairline gradually creeping back, leaving you with a larger-appearing forehead? You may be experiencing hair loss or hair thinning.
If you have noticed any changes in your hair health, it may be time to see your dermatologist- a physician expert in not only skin but also nails and HAIR. In order to successfully treat the condition, the cause must be properly identified.
First, take note that you should NOT be fearful of a visit with the dermatologist. Here is what to expect when you go to the clinic for a hair loss evaluation:
Your dermatologist will begin with an efficient and thorough interview regarding your history of hair changes. Many have a paper hair loss questionnaire which you will complete, even prior to the physician-patient interaction. This includes queries such as- how long have you experienced hair loss, exact location(s) on the scalp where you are noticing it, family history, medical history, medication, and supplement use, associated symptoms, hair care practices, and recent illness.

After history-taking, your scalp will be examined, and your dermatologist will perform a visual inspection for inflammation or physical changes. Trichoscopy with a dermatoscope (magnifying glass) will allow your doctor to achieve a detailed inspection of the hairs and scalp. It may be necessary to identify other body sites with hair loss as well.

He or she will also perform some tests- one such example is the hair pull test, in which active hair fall and hair health can be appraised.

If deemed necessary, the doctor may take a sample of skin from the scalp to assess for any primary scalp disease and to discern whether we have a scarring or non-scarring variety of hair loss.

You may leave the office with an order for blood work to evaluate for common conditions and deficiencies that cause hair loss. These include assessment of thyroid hormone, iron, vitamin, and hormone levels.

Last but not least, the physician will consider the emotional and psychological implications of enduring hair loss and discuss ways in which patients may improve or camouflage their appearance.
As you can see, the intent of a hair loss visit is to ascertain the extent of loss and what the etiologies of these changes may be. Occasionally, your physician may give you the good news that your hair may regrow on its own. Typically, most patients' hair loss is multifactorial. Your dermatologist will endeavor to prescribe therapies that target one or more of these root causes to take a multi-pronged approach to defend the follicles.
The core principle is to slow and ideally STOP the rate of hair thinning in order to preserve the hair that you currently have. For this reason, as soon as you detect that your hair is thinning, it is imperative that you visit a dermatologist. In doing so, you will receive a proper diagnosis and potentially stop hair loss in its tracks.
Need to find a dermatologist near you to discuss hair loss? Check out our Physician Locator Map.